The Avatar of Prof. Druyen introduces the new Virtual Institute
Welcome to the International Section
"How we´ll shape the future in the future"
Proactive development of future competence for individuals and companies.
Download Brochure
(The brochure contains information about the various services offered by IZZ.)
---
Concrethics-Talks (Tim Schuster)
Conversation between Prof. Druyen and his guest Tim Schuster, CEO of Humanizing Technologies.
---
Concrethics-Talks (Zarik Boghossian)
Prof. Druyen speaks about future navigation with his guest Dr. Zarik Boghossian. Boghossian was born in Armenia and arrived in US on November 23, 1978 with $500 in his pocket, not speaking the language or knowing anyone. Today, 40 years later, he is Professor at Pepperdine University and founder and CEO of AUGmentecture, Inc. He has over 30 years of experience in developing advanced technology solutions, technical operations, services, and establishing strategic alliances with multi-billion dollar International and North American companies.
---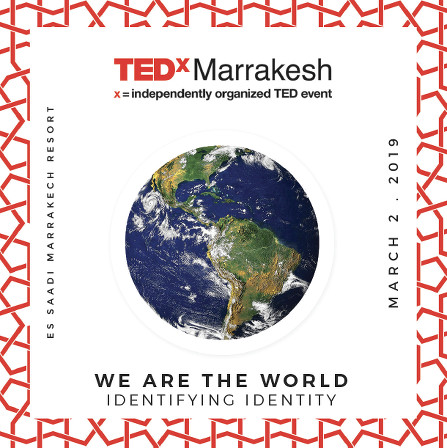 TEDx Marrakesh
The seventh edition of TEDxMarrakesh will take place on Saturday March 2nd at Es Saadi Palace.
This year's theme is looking at the contexts and parameters we identify with and what criteria and circumstances define us – "WE ARE THE WORLD – IDENTIFYING IDENTITY".
Personal identity, social identity, cultural identity, digital identity, corporate identity….- how have they changed over the last decades? We are looking for your "idea worth spreading" on the topic!
Digitalisation has accelerated globalisation in an unknown way. Over the last 30 years the world got more and more accessible not only for the elite and explorers, but for all of us. Information travels from one end of the world to the other in seconds. 5 billion people have access to the internet – and are "connected"- we are the world.
But what does this mean for us as humans, organizations, cultures and their identity? What role does identity play at all in personal or organizational development or peace in the world?
Today one identifies with mindsets, movements, etc. from anywhere around the world. We marry cross cultures, move over the globe and children are learning four languages on the way – what does identity mean to them? Sexuality opens up – how many sexes can we have? The more we move together, the more we want to differentiate ourselves – what does this mean for the world?
We are looking forward again to an amazing set of speakers… we will update you on a regular basis here.
---
Phosphate Days 2018
For months, the IZZ has been cooperating with the Mohammed VI Polytechnic University (UM6P) and is planning a large study on Morocco's ability to change. At this major conference, Prof. Druyen had the honor to open the three-day conference marathon with his futurepsychological perspectives.
---
Global Virtual Reality Conference 2018
The Global Virtual Reality Conference has led to further visits and close interaction with interesting interlocutors in Shanghai and other cities. There is a lively exchange, especially with the Jiangsu Industrial Technology Research Institute. The photos underline the mutual interest in virtual reality and future psychology.
---